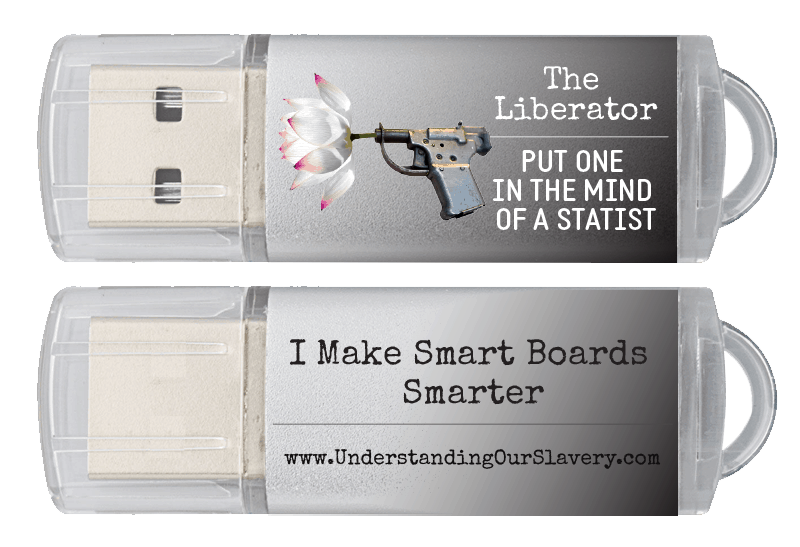 The Liberator – A viral thumb drive full of liberty resources for high school and college students that both expose the control system and provide the healthy alternatives of voluntaryism/anarchy, freedom, love, tolerance, agorism, counter-economics, and crypto-currencies. The Liberator includes the PDF version of Understanding Our Slavery and the interactive overview poster that looks great on the interactive smart boards in the government's mandatory indoctrination centers.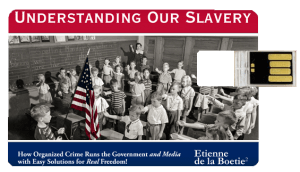 Keep it in Your Wallet!
USB Wafer Drives Coming Soon!
Make Your Own Liberators!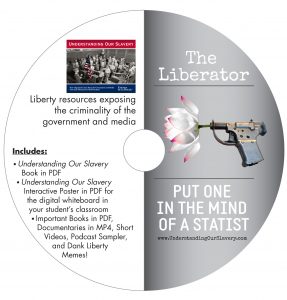 Download a Liberator to a USB thumb drive with at least 8GB of space here: The Liberator on DropBox
In the download you will find the printable stickers you need to wrap a USB Thumbdrive like the one in the picture above.  The stickers print on an 8 1/2 x 11 sheet of Avery 8165 Full Sheet label paper.
If you want to make Liberator Data DVDs then you can find a "2-Up" printable label that will print on an Avery 8695 DVD Label and you would need to burn the files from The Liberator Dropbox to blank 8GB DVD-Rs using a PC or Mac.
Liberator 2 – 16 GBs – Table of Contents