Anarchon – August 16th-18th 2019 – Gores, Virginia
Etienne de la Boetie2 will be speaking at Anarchon, the annual liberty camping event of Liberate Richmond, one of Virginia's largest voluntaryist, anarcho-capitalist communities on Saturday, August 17th.
Information and Tickets @ https://thestateofanarchy.com/anarchadelphia/
The Art of Liberty on the Beach 2020 (The Turtle Party) Feb 14th 2020
Campamento Tortuguero Playa Hermosa
Bonfil Beach, Acapulco, Guerrero, Mexico

Past Events
Merrimack Valley Porcupines Meet Up – August 3rd – 11:30AM – 1:00PM @ Murphy's Tap Room – Manchester, NH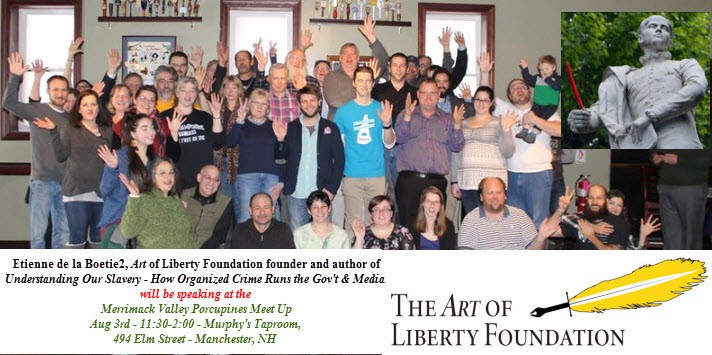 Etienne de la Boetie2, founder of the Art of Liberty Foundation and author of Understanding Our Slavery is speaking at the Merrimack Valley Porcupines Meet-up on Saturday, August 3rd.  The event runs from 11:30AM – 1:00PM.
Facebook: https://www.facebook.com/events/328155458092057/
Eventbrite: https://www.eventbrite.com/e/merrimack-valley-porcupines-meet-up-tickets-52536853142
Anarchapulco 2019 – February 14th 2019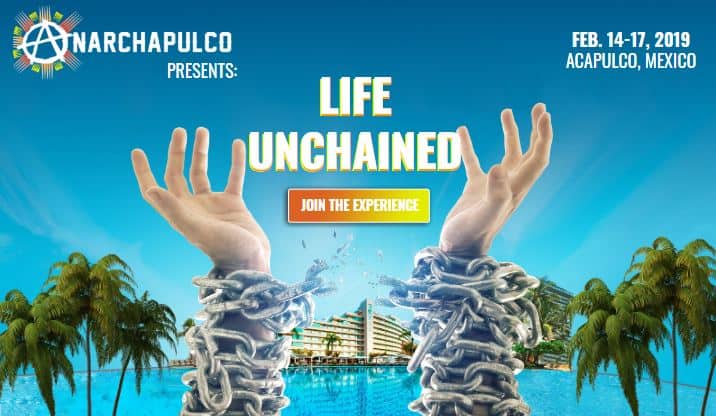 Etienne de la Boetie2 was a speaker at Anarchapulco 2019.  See a video of his presentation below.