Radical Liberty – September 2019 – East Coast Tour with UK Natural Health Guru Clive de Carle
Art of Liberty Founder Etienne de la Boetie2 & Clive de Carle,  a specialist in the field of Health Mastery, having helped thousands overcome health issues through his nutritional expertise, are touring the east coast of the US in September.  Kicking off with Anarchdelphia September 13th, 14th, and 16th.  Subscribe to the newsletter for updates.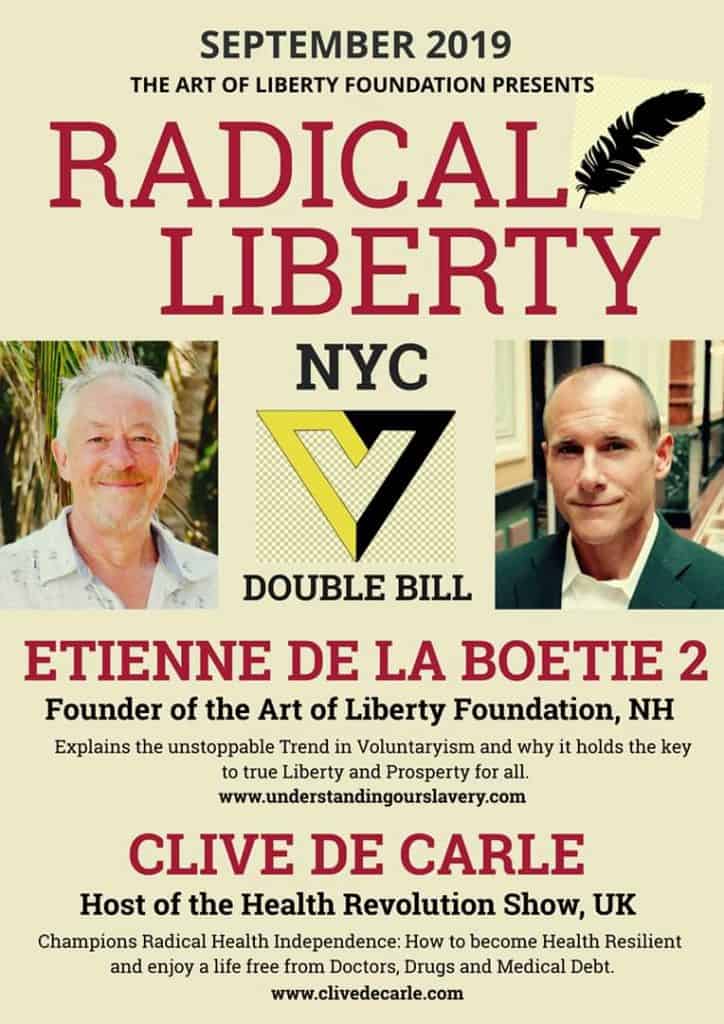 Philadelphia – Friday, September 13th-Sunday, September 15th – Anarchadelphia Conference
– Thank You to everyone who made us the #1 selling book at Anarchadelphia 2019!  Video coming soon! 
New York City – Thursday, September 19th –   Yeoryia Studios, 2067 Broadway, NYC – Facebook Event 
Wappinger, NY – Saturday. September 21st – Alex & Allyson Grey's COSM – Autumnal Equinox – Come meet us! 
Manchester, NH – Wednesday, September 25th – Murphy's Taproom    Facebook Event
Portsmouth, NH – Sunday, September 29th – Venue; TBD  Facebook Event 
Citizen's Arrest 2020 – Act I – The White House – Washington DC
October 13th, 2019 – Details to Come
A public event to educate the US Secret Service, the US Park Police and the Washington DC Metro Police on the illegitimacy and criminality of the federal government and let them know that "We the People" support and encourage arresting the current occupants of the White House on the grounds that it represents multi-generational organized crime interests.  October 13th, 2019 is the 6th anniversary of the Veteran's March on the Monuments where the nation's veterans said: No! to the Federal "Government", shook the gates of the White House, piled barry-cades on the lawn, had snipers deployed against them, and surrounded and taunted the Secret Service.  We are commemorating the anniversary with the launch of a year-long campaign to support these federal and local law enforcers in arresting the obvious criminals contained within and represented by the White House.  We will be returning to the White House each month on or about the 13th of each month, growing larger with each month culminating with a mass march on Washington DC on the 7th anniversary to DEMAND and FACILITATE that local and federal "law enforcement" act or the population of the planet will affect a "citizen's arrest". 
The Art of Liberty on the Beach 2020 (The Turtle Party) Feb 14th, 2020
Campamento Tortuguero Playa Hermosa
Bonfil Beach, Acapulco, Guerrero, Mexico

Past Events
Information and Tickets @ https://thestateofanarchy.com/anarchadelphia/
Etienne de la Boetie2 was a speaker at Anarchadelphia 2019 where Understanding Our Slavery was the best-selling book at the conference.   Video of Mr. Boetie2's talk: How I learned the Secret Service's Biggest Secret when Combat Veteran's Told the Government: No!   Subscribe to the newsletter to be notified.
What on Earth is Happening with Mark Passio – Sunday, September 1st


What On Earth Is Happening with Mark Passio is broadcast live
every Sunday from 3:00 pm to 6:00 pm U.S. Eastern Time (EDT).
Calls will be taken on Discord during the 3rd hour of the show.
Anarchon – August 16th-18th 2019 – Gores, Virginia
Etienne de la Boetie2, unfortunately, missed speaking at Anarchon, the annual liberty camping event of Liberate Richmond, one of Virginia's largest voluntaryist, anarcho-capitalist communities on Saturday, August 17th.
Merrimack Valley Porcupines Meet Up – August 3rd – 11:30AM – 1:00PM @ Murphy's Tap Room – Manchester, NH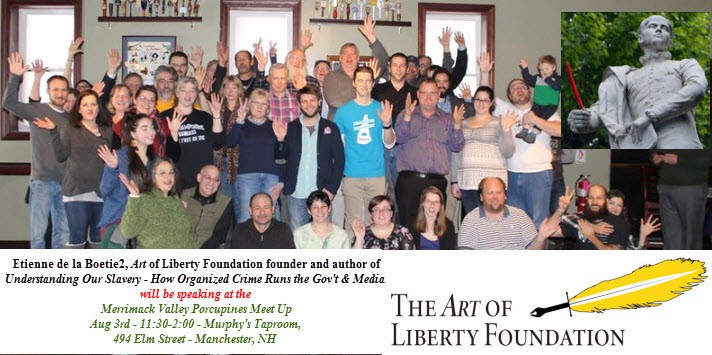 Etienne de la Boetie2, founder of the Art of Liberty Foundation and author of Understanding Our Slavery is speaking at the Merrimack Valley Porcupines Meet-up on Saturday, August 3rd.  The event runs from 11:30AM – 1:00PM.
Facebook: https://www.facebook.com/events/328155458092057/
Eventbrite: https://www.eventbrite.com/e/merrimack-valley-porcupines-meet-up-tickets-52536853142
Anarchapulco 2019 – February 14th 2019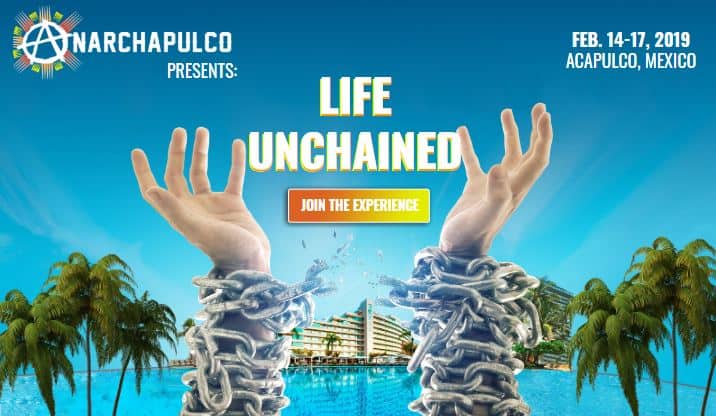 Etienne de la Boetie2 was a speaker at Anarchapulco 2019.  See a video of his presentation below.